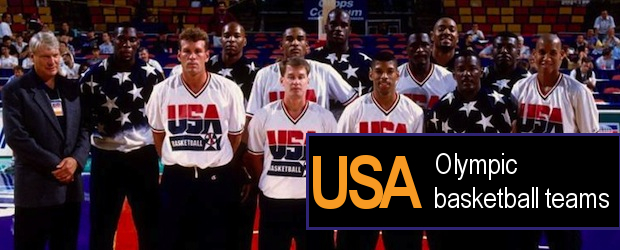 During their upcoming exhibition tours, the U.S. Olympic basketball teams will host more than 350 family members of military who have died.
USA Basketball announced a partnership with the Tragedy Assistance Program for Survivors (TAPS) on Wednesday, two days before its men's team begins its pre-Olympic schedule with a game in Las Vegas against Argentina.
Events will also be held surrounding men's games in Los Angeles, Chicago and Houston, and a women's game in Bridgeport, Connecticut.
Besides tickets to the events, USA Basketball will have more than 75 surviving military children serve as ball kids and stand with players during national anthem performances.
Tragedy Assistance Program for Survivors (TAPS) is a U.S. non-profit organization that provides free care and support services to families and friends grieving the loss of a member of the armed forces.
TAPS was founded in 1994 by Bonnie Carroll after her husband and 7 others were killed in a plane crash in Alaska. Since 1994 TAPS has conducted National Military Survivor Seminars and "Good Grief Camps".[1] In 2007 TAPS 18 regional grief seminars and "Good Grief Camps" around the country. TAPS also holds a national seminar each year in Washington DC which features three days of workshops and information for survivors.
TAPS is committed to providing compassionate care to all military survivors regardless of their relationship to the deceased or the circumstances or geography of the death. This is done through long-term, peer-based emotional support, crisis response and intervention, casualty casework assistance, and grief and trauma resources and information.
The American teams have strengthened their relationship with the military under USA Basketball chairman Jerry Colangelo and coach Mike Krzyzewski, a graduate of the U.S. Military.
Basketball at the 2016 Summer Olympics in Rio de Janeiro, Brazil will be held from 6 to 21 August 2016. The preliminary and knockout matches for both men and women will be played inside the Carioca Arena 1 in Olympic Park which seats up to 16,000 spectators.
The USA National Team will train July 18-21 in Las Vegas, Nev. The Americans' Las Vegas training concludes July 22 (6:00 p.m. PDT) with the USA Basketball Showcase presented By Verizon that features the USA facing Argentina at the T-Mobile Arena.
The U.S. will play two exhibition games versus 2015 FIBA Asia zone champ China, the first at the Staples Center in Los Angeles at 5 p.m. (PDT) on July 24 and the second at 7 p.m. (PDT) on July 26 at Oracle Arena in Oakland. Continuing its exhibition tour in Chicago, the USA will play on July 29 at 8 p.m. (CDT) at the United Center versus 2015 FIBA Americas gold medalist Venezuela and will conclude the USA Basketball Showcase facing 2015 FIBA Africa zone champion Nigeria on Aug. 1 at 7 p.m. (CDT) in Houston at the Toyota Center.
Basketball at the Summer Olympics has been a sport for men consistently since 1936. Prior to its inclusion as a medal sport, basketball was held as demonstration event in 1904. Women's basketball has been played in the Summer Olympics since its first appearance in 1976.
The United States is by far the most successful country in Olympic basketball. United States men's teams won 14 of 17 tournaments they participated in, including seven successive titles from 1936 to 1968. United States women's teams won 7 titles out of 9 participations, including five in a row from 1996 to 2012.
Categories: Sports