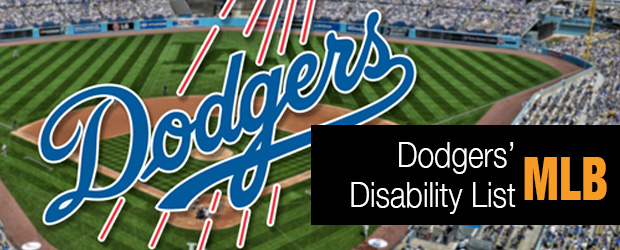 Last week the Dodgers made an inevitable move, transferring Clayton Kershaw to the 60-day disabled list. Kershaw hadn't pitched in a game since June, and hadn't participated in aptly-named baseball activities since suffering a mid-July setback. He's not eligible to return until August 27.
Predictable or not, that doesn't mean Kershaw's move to the 60-day disabled list is irrelevant — rather, it has some major ramifications for multiple playoff spots.
You probably know that the Dodgers entered Wednesday two games back in the National League West and 2.5 games ahead for the top wild-card spot. Credit that standing to a surprisingly strong July, during which the Dodgers went 15-9 despite receiving zero innings from their ace. Still, it's safe to write that losing Kershaw for at least three more weeks is a bad development for L.A.'s playoff hopes.
On the divisional side, the Giants are likely to play better (and the Dodgers worse) than their heretofore second-half mark (4-12). It helps that the Giants are going to benefit in multiple ways from Kershaw's absence.
The easiest way to create (or erase) separation within the division is to win head-to-head matchups. That's notable here, because the Dodgers and Giants will face off nine times before the regular season ends, and three of those will occur before Kershaw is eligible to return. Essentially, the Giants are now assured that, at most, they'll have to deal with two Kershaw starts rather than three.
That same effect isn't in play for any single team jockeying with the Dodgers for a wild-card spot. Yet the obvious catch here is that there's no guarantee Kershaw will return before September — if then. He'll need to make a few rehab starts before he can rejoin the Dodgers' rotation, and he needs to resume baseball activities before he can think about making those rehab starts. In other words, Kershaw's return might not occur until early-to-mid September — and that's if all goes well.
So, yes, the Dodgers are in a better spot than many (us included) anticipated entering the home stretch. But they're far — far — from safe. Even if Wednesday's news was expected, it doesn't erase that this could contribute to the Dodgers missing the postseason entirely.
That means the 28-year-old won't be able to return until Aug. 27, at the earliest.
Los Angeles manager Dave Roberts said the three-time Cy Young winner hasn't participated in any baseball activity since he suffered a setback in a simulated game July 16.
"He has not thrown, he has not played catch, he has not picked up a baseball," Roberts said before the Dodgers faced the Colorado Rockies.
Roberts also said the team hasn't ruled out the possibility of season-ending surgery for Kershaw. Roberts made it clear, though, that nothing has been set in motion.
"I think that we're taking the approach that he is going to get back as soon as he can and when he can pick up a baseball," Roberts said. "But as you can see we've been reluctant from the beginning with Clayton as far as giving him a deadline or timetable."
Kershaw was 11-2 and touted a 1.79 ERA before the injury. The move on Wednesday corresponded with right-hander Louis Coleman (shoulder fatigue) and left-hander Adam Liberatore (elbow inflammation) being put on the 15-day DL.
The Dodgers have placed 25 different players on the disabled list year, a National League record.
Get all the latest Betting and Sport News updates on your social media outlets. Find us on Facebook!
Categories: Sports